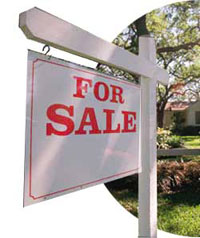 My three closest friends here(Melissa, Sarah & Katie) all have "For Sale" signs in their yard:( Me very sad.
Does it sound like coincidence that all of the sudden all 3 of my favorite hang-out friends are moving? I think not. These are the top ten questions running through my mind. . .
1. Do I have B.O.?
2. Was it something I said?
3. What, you don't like it when I tickle you?
4. Do I frighten you at times?
5. You don't like it when I pick my nose while you talk to me?
6. Can't we all just get along?
7. How will I live without you?
8. Does it scare you when I talk to myself?
9. Have you found someone new?
10. And last but not least....don't you love me anymore??????
I don't want to hear the "Its not you, its me" line. I've heard that before. . .gimme answers people! :)
Okay, in all seriousness, I love you guys and I am so sad you will be moving. I just wanted to publicly say I wish you the best wherever your life's journeys take you, which hopefully will be back to me someday:) When you do move(which hopefully isn't too soon, I've cursed your houses so no one will buy them, hee hee!), I'll miss you like crazy!